Remediation
F&W Industries, Inc. provides top quality environmental services to the oil and gas industry as well as other industries throughout the Permian Basin. Our experienced team led by Scott Springer, PG (Professional Geologist), with twenty five years of experience, has a reputation for fast response times and impeccable work. Our remediation team can also assist with environmental assessment and regulatory compliance.

Proper environmental remediation and regulatory compliance can protect you against lost time and money in dealing with EPA, TCEQ, or RRC regulators. A remediation team without the proper skills and experience can make costly mistakes. The F&W environmental team knows how to prioritize remediation and regulatory compliance issues in order to fix the most pressing problems first. Give F&W Industries, Inc. your next remediation or environmental assessment project and you will receive the quality service you need.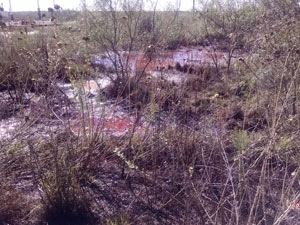 Before Remediation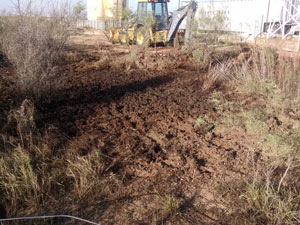 After remediation
Our environmental services include:
Oil field cleanup
Emergency spill response
Soil & groundwater remediation
Soil and groundwater sampling
Environmental compliance - Texas Rail Road Commission (RRC) and TCEQ
Environmental Site Assessments, Phase 1, and Phase 2
NORM surveys and compliance
For more information about our remediation services or to request a quote on a project, please Contact Us today and we will respond as quickly as possible.
Quick Contact Info.
F&W Coatings, Inc.
324 Solo Rd.
Odessa, TX 79762
ph: 432-366-8106
alt: 432-563-8895 24/7
alt: 432-559-5830
fax: 432-366-8151
sales@fwcoatings.com





Now accepting all major credit cards.

Map It