Oilfield Equipment Powder Coating
F&W Coatings, Inc. has a new powder coating facility ready to take on any size project in the Permian Basin. Powder coating is a process that requires attention to detail and long-standing experience in order to avoid fatal mistakes that can lead to corrosion in the workplace or out in the oilfield. We have the facility and the expertise to powder coat any size piece of equipment.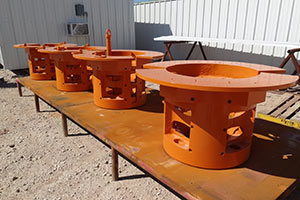 In addition to the life-extending benefits of powder coating your tools and equipment, powder coating also provides and clean aesthetic appearance. Work facilities and in-field equipment that looks better attracts more clients and exudes realiability.
Why Powder Coat Oilfield Equipment?
Powder coating is dry powder applied metals to provide a high level of protection against rust and other corrosion. Unlike conventional liquid paint it does not require a solvent to keep it in a liquid form. Rather, it is applied dry and then cured by heat which allows it to flow and form a skin.
Powder coating produces a much thicker coat that other forms of industrial paint and its appearance is more uniform on all areas of the equipment. And because powder coating releases almost no volatile organic compounds into the air, there is less polution involved in its application to equipment.
Call or email us today to get your powder coating project started.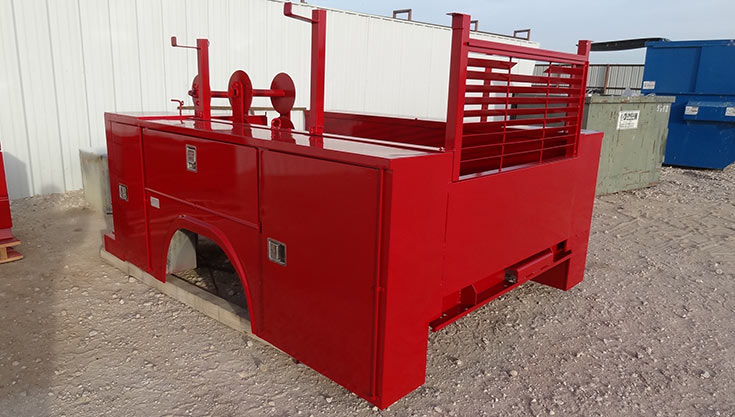 Quick Contact Info.
F&W Coatings, Inc.
324 Solo Rd.
Odessa, TX 79762
ph: 432-366-8106
alt: 432-563-8895 24/7
alt: 432-559-5830
fax: 432-366-8151
sales@fwcoatings.com





Now accepting all major credit cards.

Map It