Services
F&W Coatings, Inc. is a full-service sandblasting and painting operation. We specialize in painting and coating equipment in the energy industry to protect it from corrosion. You can trust F&W Coatings, Inc. to provide helpful, accurate consulting on your project as well as top of the line service and materials.

We have a blast yard with paint booth and trucks to go out in the field. Our services can be performed at your location or at our yard. We can accommodate vessels, piping, structural steel, skids and oil and gas equipment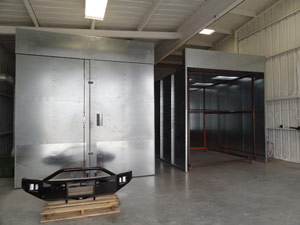 New Powder Coating Facility
Our services include:
Steam Cleaning
Secondary Containment – Design & Construction
Polyurea Coating
Pickup & Delivery Service
Remediation
With our wide range of experience, including but not limited to:
Oilfield equipment
Other Fabricated parts
Gas Compressor Equipment

Truck beds and trailers

Guards and Skids, etc.
For more information about our services or to request a quote on a project, please Contact Us today and we will respond as quickly as possible.
Quick Contact Info.
F&W Coatings, Inc.
324 Solo Rd.
Odessa, TX 79762
ph: 432-366-8106
alt: 432-563-8895 24/7
alt: 432-559-5830
fax: 432-366-8151
sales@fwcoatings.com





Now accepting all major credit cards.

Map It